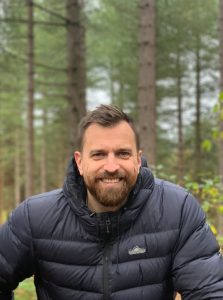 Hi, it's nice to meet you. I'm Iain. Thanks for stopping by.
I'm a WordPress developer and business owner based in England, with over 15 years developer experience, and in the WordPress business since 2011. Over 30,000 websites have used my WordPress plugins.
As a developer, I have worked with some of the biggest WordPress plugin businesses around, like Delicious Brains (the makers of WP Migrate DB Pro and SpinupWP) and Saturday Drive (the makers of Ninja Forms).
I enjoy blogging and talking about WordPress (I co-host the Pressing Matters podcast), run the WP Trends newsletter, as well as organizing my local WordPress meetup.
I love being part of the WordPress community ❤️
My Story
I first started using WordPress around 2010, building sites for friends and family on the side whilst I worked as an IT contractor in London, wrangling databases, writing SQL reports and getting to grips with Master Data Management.
Whilst living in London I set up a simple website so my wife and I could share photos with our family. Of course, with WordPress.
Around that time my wife really got the Instagram bug, and she found herself wanting to post her Instagram images on our blog. After manually doing this for a while, she asked me if there was anything that could do it automatically. Surprisingly I couldn't find anything, and after a few weeks of her asking, I decided to sit down and build something.
That was New Years Day 2012, and days later I officially released the free version Intagrate Lite on the wordpress.org plugin repository. To my amazement, other people used and loved the plugin, enabling them to create a new post automatically when they posted to Instagram, as well as saving the image to their WordPress media library as a form of backup and owning your own data.
In June of 2012, I released the pro version Intagrate, and fast forward to today and it's still going strong. Building a product that people paid money for, and could make me money whilst I slept was a big realisation of what was possible, that didn't involve a commute and typical 9-5 work.
The plugin made $12,039.30 in six months, which was enough to encourage me finish up my contract at the end of the year and enter 2013 working solely on the plugin and trying to build more.
Podcasts, Interviews & Press